Start getting amazing press mentions and backlinks with JustReachOut
14 Day Free Trial On All Monthly Plans.
"JustReachOut is the best in the business..."
"JustReachOut has over delivered and exceeded our expectations when it comes to PR tools. If you're seeking exposure or publicity for your company, JustReachOut is the best in business. "
Matthew Barby
Director of Acquisition at HubSpot
*14 day free trial is on monthly plans only.
Frequently Asked Questions
Yes. JustReachOut provides all the tools you need to do your own PR outreach and makes it possible to get real press mentions and authority backlinks.
Nope. We didn't create this tool for email blasting and we don't allow mass pitch emails to go out. We focus on quality over quantity. PR is based on relationships, it's not a numbers game. That's why our success rate is so impressive.
No. JustReachOut is a platform to help you build relationships with journalists so they will cover your brands in the media. We also have several other outreach tools that will help with PR and SEO.
Yes. With our built-in AI for PR pitch engine, the platform will literally read the work of the journalist you're reaching out to, and craft an email pitch that is personalized to them based on your story angle, making pitching journalists a breeze. We also have a PR masterclass that is included with your subscription that will teach you the best strategies and ideas for pitching.
Results vary, as our customers have a wide range of objectives, implementing vastly different outreach tactics. If you put in the effort and time into the story/content you are pitching and use the proven strategies and tactics from our 5000+ customers in our Academy you can expect to start getting responses in the first month of doing outreach. In 3-6 months most of our customers land a repeatable approach that continuously gets them coverage in the long term.
Yes. We don't have any contracts with our subscriptions and you can cancel at any time.
Didn't find an answer to your question? Check out our
FAQ
5000+ businesses have trusted JustReachOutto pitch press and get coverage
Get Started Now

In just the first week of using JustReachOut we got two press mentions in well respected publications! I highly recommend JustReachOut for anyone looking to gain exposure.
JustReachOut has over delivered and exceeded our expectations when it comes to PR tools. If you're seeking exposure or publicity for your company, JustReachOut is the best in business.

In a matter of just a few months we 3x-ed our traffic through PR outreach as we built relationships with Mashable, Lifehacker, Forbes, Gizmodo and others.
In nine months we were featured in 200+ publications including USAToday, Consumer Reports, WSJ, Forbes, Fortune, ABC News, and Cars.com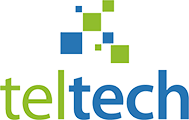 Since using JustReachOut to manage our PR campaigns, we've been on countless local and national TV appearances all over the country and have gained thousands of new customers for our mobile app. We consistently get new press features every few weeks now. We could not be happier with the results.

Following the guidance and strategies from JustReachOut's video lessons, we were featured in major mainstream media three times in the first months of working together, including The Travel Channel and CBS. It was an amazing outcome in a very short timeframe. We are very happy with the results.

In just three months our campaign on JustReachOut helped us create, implement, and execute a PR and content marketing strategy to rank #1 on Google for a highly competitive keyword ('sales management'). We currently outrank Wikipedia for this very term. It's an amazing tool.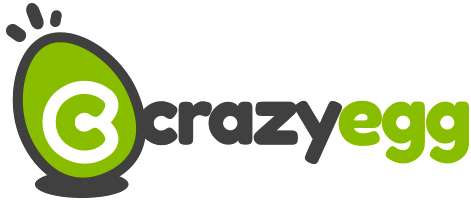 JustReachOut is simply the perfect tool to finding relevant editors at publications and contacting them.

Just three weeks into executing my PR strategy, our growth rate more than tripled. We've been featured in a lot of local media including KCTV Channel 5, KCL Live TV and a lot of traditional press as well. Could not be happier with the results.

If you want to get results, I would recommend JustReachOut. The tool makes finding and pitching journalists an absolute breeze.