Attractjournalists.
Pitchwith relevance.
PR software and guidance to get the exposure you need to grow your business.
PR Software and Guidance all in one
Reach out knowing a journalist is a good fit for your story. Our software allows you to find the most relevant journalists, publications, press opportunities, podcasts and broken links so you can pitch with confidence.
Our PR PRO Program trains you to employ the best strategies and tactics so that you start generating consistent exposure on an ongoing basis.
Let our software amplify your PR
Our search engines surface the most relevant journalists, content, and press opportunities with a dedicated search channel for each focus.
Use pre-populated pitch templates that yield the highest open and response rates. Track your pitch analytics based on insights from our 5,000+ users.
Make your PR pitch stand out from your competition by using unique conversation starters and PR tactics, all explained in our PR training videos and in-platform guidance.
PR software and guidance to accelerate your business
STEP 1
Build a Targeted List of Journalists & Influencers
Create an action plan based on your search results:
Journalists covering your topic and keywords
Opportunities to write for other publications in your niche
Press opportunities where a journalist is seeking an expert in your niche
Broken links from high authority domains pointing to websites in your niche that you can populate with your own content
Get daily, weekly, or bi weekly notifications of new press opportunities based on your searches
STEP 2
Get responses to your pitches with our outreach guidance
Craft a personalized conversation starter for each pitch you send through our platform
Create subject lines for your email pitches that are proven to get a response
Write an email pitch based on our best performing templates
Consistently come up with new PR angles and strategies from hands on examples highlighted in each video lesson
Use our pitch engine to launch your PR outreach efforts and enjoy the following:
Never get a bounce back, our team verifies each and every email address and ensures deliverability
Analytics of your open rate and response rate
Benchmark data for open rates and response rates across all users' campaigns on JustReachOut
Filter your email pitches based on performance
Use the data to optimize your PR angles, pitch copy, and tactics - PR is a data-driven process.
You've got questions, we have answers
1
What are you — an agency or a platform?
We're really a bit of both. Our aim is to teach you how to do your own PR. We provide you with the training and tools you'll need to independently control your campaigns in the long run. You take a few months to learn from us, soak up insights from our most successful customers, and then shift into a more self-service mode where you have access to the tool but no longer need the dedicated coaching.
2
Can I just access your database to get the contact info for journalists?
Nope. We didn't create this tool for email blasting and we don't allow mass pitch emails to go out. We focus on quality over quantity. PR is based on relationships, it's not a numbers game. That's why our success rate is so impressive.
3
Why should I do my own PR?
You know your company better than anyone else. You are best positioned to represent yourself authentically. If you learn how to be pitchable, you'll be able to leverage this skill for PR outreach for years to come (not to mention the many other areas where outreach skills come in handy). And you won't have to pay anyone else the big bucks to do it, you can simply train others on your team as you grow.
4
What results can I expect when I use JRO?
Results vary, as our customers have a wide range of objectives with vastly different outreach tactics recommended by our team. You can expect to get traction in about 3-6 months and land a repeatable approach that will get you coverage in the long term. Some customers see results right away, it really depends on your industry and what you're pitching.
5
Can I cancel at anytime?
Yes, we offer month to month subscriptions and you're free to pause or cancel at any time.
5000+ businesses have trusted JustReachOutto pitch press and get coverage
JustReachOut has over delivered and exceeded our expectations when it comes to PR tools. If you're seeking exposure or publicity for your company, JustReachOut is the best in business.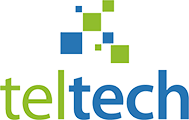 Since using JustReachOut to manage our PR campaigns, we've been on countless local and national TV appearances all over the country and have gained thousands of new customers for our mobile app. We consistently get new press features every few weeks now. We could not be happier with the results.

In a matter of just a few months we 3x-ed our traffic through PR outreach as we built relationships with Mashable, Lifehacker, Forbes, Gizmodo and others.
In nine months we were featured in 200+ publications including USAToday, Consumer Reports, WSJ, Forbes, Fortune, ABC News, and Cars.com

In just three months our campaign on JustReachOut helped us create, implement, and execute a PR and content marketing strategy to rank #1 on Google for a highly competitive keyword ('sales management'). We currently outrank Wikipedia for this very term. It's an amazing tool.

Following the guidance and strategies from JustReachOut's video lessons, we were featured in major mainstream media three times in the first months of working together, including The Travel Channel and CBS. It was an amazing outcome in a very short timeframe. We are very happy with the results.

In just the first week of using JustReachOut we got two press mentions in well respected publications! I highly recommend JustReachOut for anyone looking to gain exposure.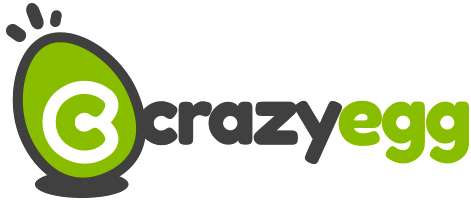 JustReachOut is simply the perfect tool to finding relevant editors at publications and contacting them.

Just three weeks into executing my PR strategy, our growth rate more than tripled. We've been featured in a lot of local media including KCTV Channel 5, KCL Live TV and a lot of traditional press as well. Could not be happier with the results.

If you want to get results, I would recommend JustReachOut. The tool makes finding and pitching journalists an absolute breeze.