the problem
Mobile App Dev Shop Wanted to Acquire More Users
As any mobile app maker will tell you, the number of users you have is a key indicator of your success. The team at Teltech could quickly see the impact their latest app, RoboKiller, was having in eliminating scammers' calls but they needed to grow their user base. Teltech was also sitting on a lot of valuable consumer data but didn't have a strategy for getting the findings of their research to the public. They weren't simply looking for a strategy and approach for appealing to journalists in a way that would elicit genuine interest.
the solution
Marrying Robokiller Data with Local TV Stations
Robokiller is an app which blocks unwanted telemarketing calls, as a result the app collects a lot of data about where the calls are coming from and what type of scams these calls are running.
Sharing location-specific data with local news outlets and TV stations in communities most affected by telemarketing calls was the strategy developed by JustReachOut and the Teltech together as we combed through loads of data Robokiller app collected from it's users.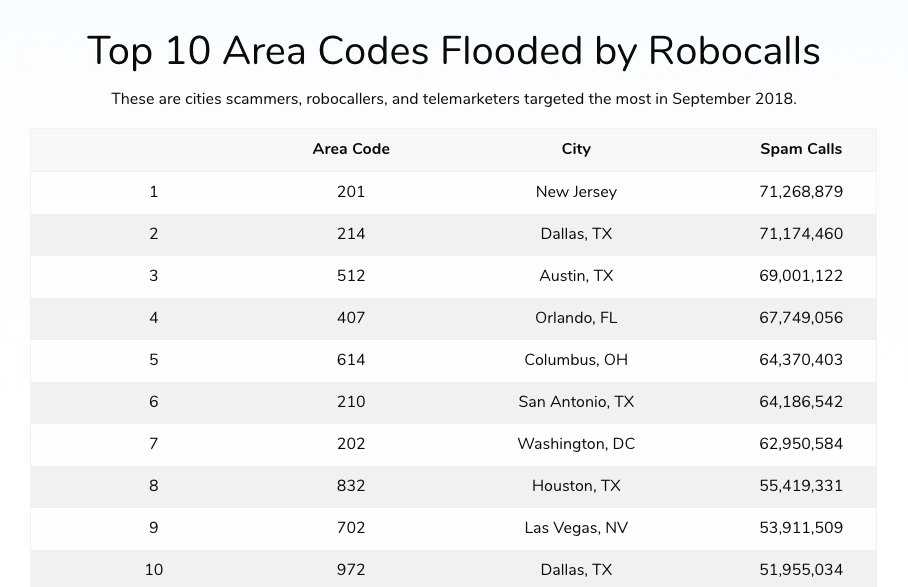 Getting the word out about how widespread telemarketing robocalls had become (most notably in Boston, Tampa, and Houston) was just the entry point for Robokiller team to explain how the company's app eliminated calls, totaling to 6M+ curtailed calls every single month and prevented mobile phone users from being scammed. (In 2017 scammers invested $438M into scamming consumers earning a total of $9.5B from all their scams combined, that's a 2000% profit.)
the outcome
A Big Picture Look at PR Uncovers Countless Opportunities
Looking at local data for each city and state uncovered more and more possibilities for pitching local press stories for each geographical area in United States. Pitching data around the most common scams for each city, the change in volume of calls, the calls which were getting through to customers the most were all a fair game now. Experimentation with best performing pitches ended up informing the team about the type of data most sought by reporters and journalists.
Currently every few weeks Robokiller gets a feature or a mention in a local new publication or TV station and the TelTech team could be happier with the number of installs flowing in from every feature.